High Bay & Lab Areas
Our new building dedicates 16,000 square feet of high bay and lab space to supporting our customers' missions. The Composite, Fabrication, Machine, and Electronic Labs provide a wealth of manufacturing options.
Offices
Offices include motorized standing desks, spacious whiteboards, and ample storage options. With a maximum of two-per-office, the semi-private space is both welcoming and quiet. As another employee benefit, most offices are located around the building perimeter to maximize natural light.
Amenities
Our employees enjoy the well-equipped gym, multiple furnished kitchens, and the covered back patio. The onsite showers and large lockers support flexible workout schedules. The patio features a grill and offers ample seating areas for enjoying lunch or working outdoors.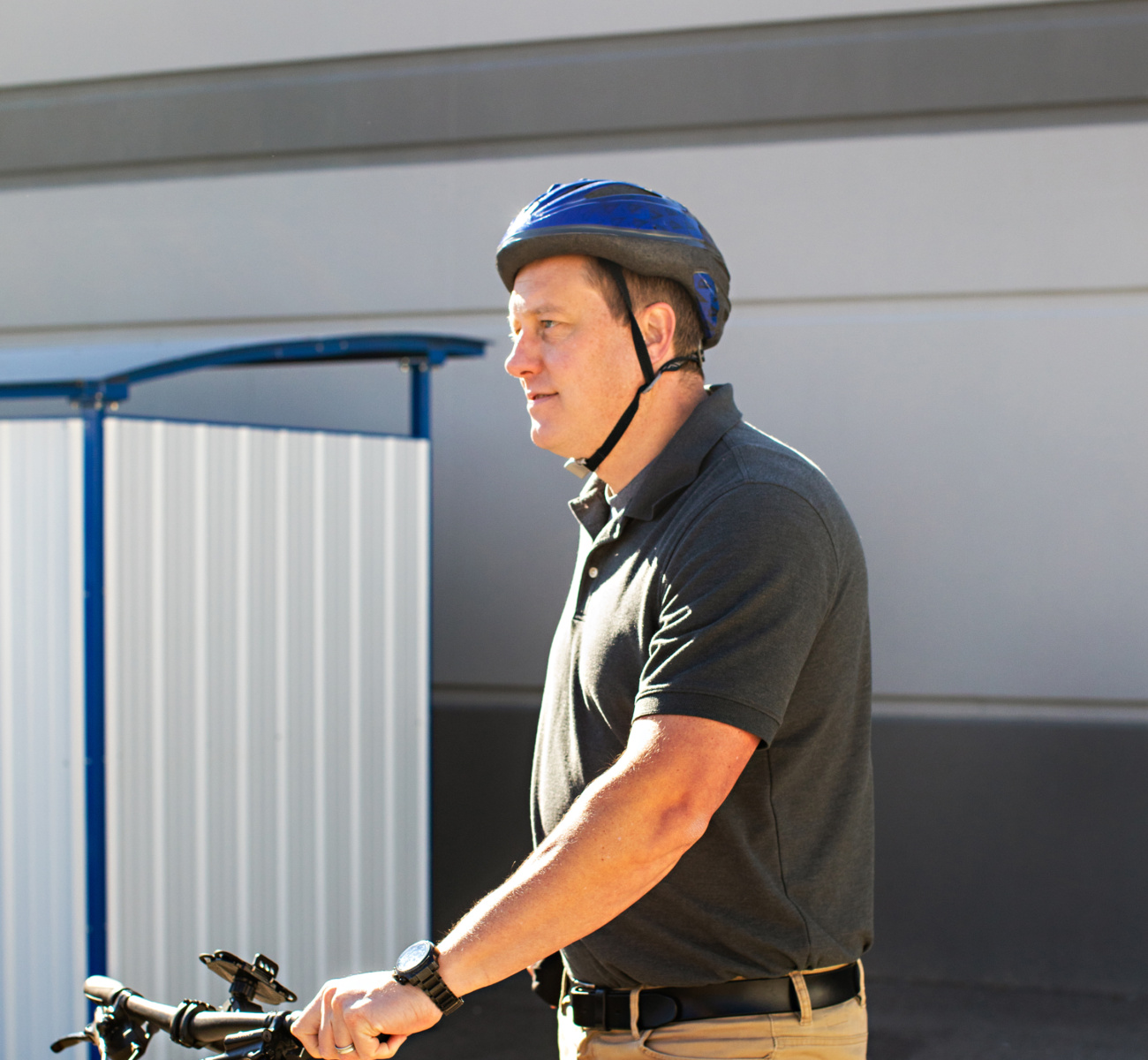 Location
We are strategically located only minutes from I-675, US 35 and Wright-Patterson AFB in Beavercreek, OH. Quick access to the Creekside Bike Trail offers a commuting option for bicyclists and the covered bike storage area ensures rides stay dry. The surrounding area also includes two malls, numerous restaurants and countless stores for your shopping convenience.
Let Matrix Help Solve Your Challenges
Our passion is making the world safer through the development and delivery of innovative engineering solutions. Let's work together to achieve your mission.
Learn More